Transform your open space into an active sport play area! We have all been stuck inside too long and these courts take gym activities outside in a whole new way.
Play soccer, basketball, pickleball, hockey, volleyball, badminton, tennis, soccer-tennis, and handball
Social, community gathering, and skill building
Minimum area needed 40'x75'
Install on existing tennis court or asphalt, or with artificial turf
Sturdy steel construction
Carefully designed for fun, safety, durability and sustainability
Manufactured by Agorespace since 1989
Contact us for more information, CAD files, specifications or to set up a presentation on this new product!
Multi-Sport Fields are available in four different sizes and will provide countless hours of outdoor sports fun!
The tennis net is set up for a fun game of tennis-soccer!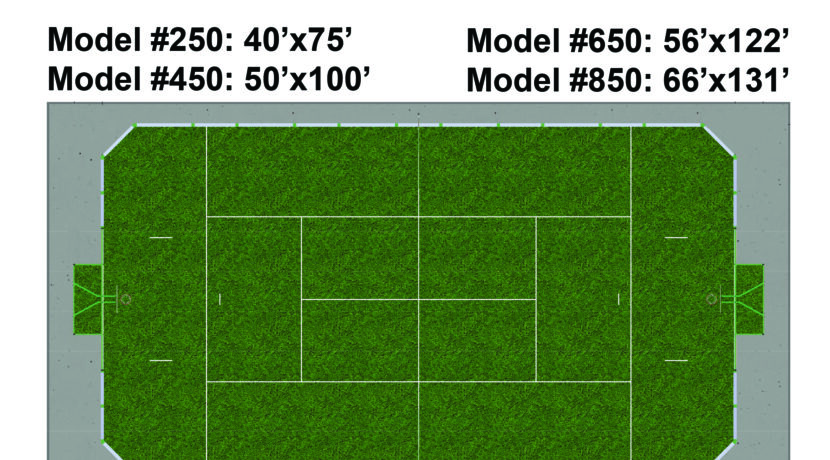 Choose from 4 different Multi-Sport Field models with varying dimensions.
We provide a bag of gear to get started including a net, 4 balls, and 12 pinnies in 2 colors.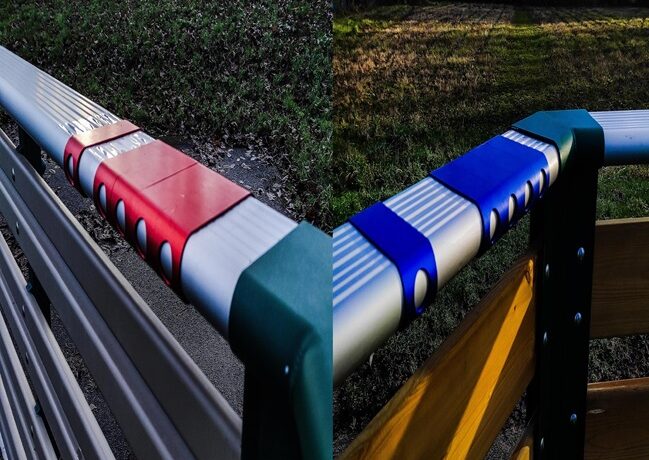 Each Multi-Sport Field features a built-in score counter.
The nets are reinforced with a fire-proof steel cable.