Artificial grass surface looks more natural than unitary rubber and provides a friendly surface that is nice to sit on. It is ADA accessible and installed over a poured rubber base mat. Base options include concrete, asphalt, or crushed stone.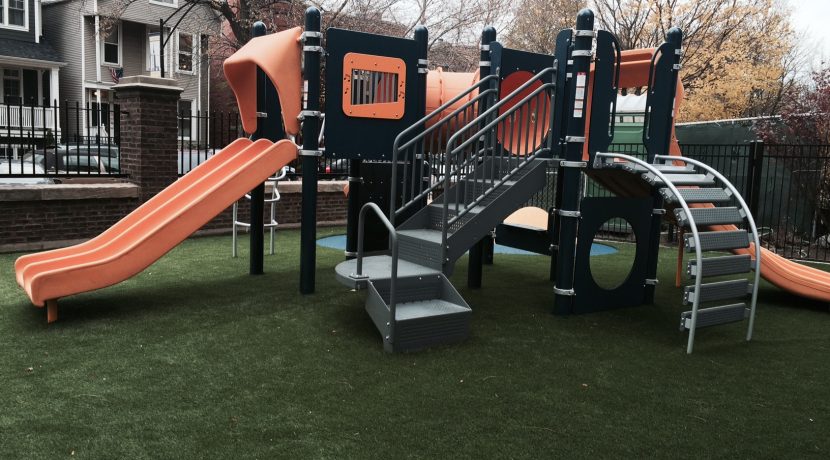 Surface America's PlayBound TurfTop system is IPEMA certified and manufactured in the USA.  It meets 4' to 8' critical fall heights per ASTM F-1292. Read More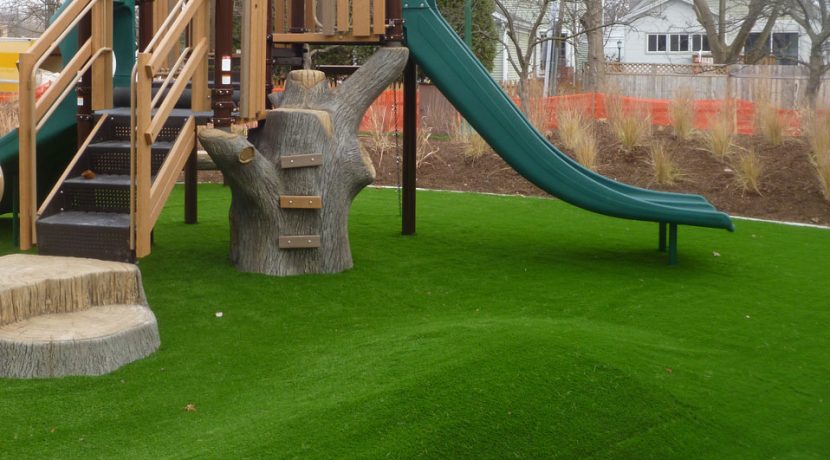 Surfacing mounds are a growing trend in playground design right now.  They create an interesting topography and can be incorporated directly into the Artificial Grass surfacing.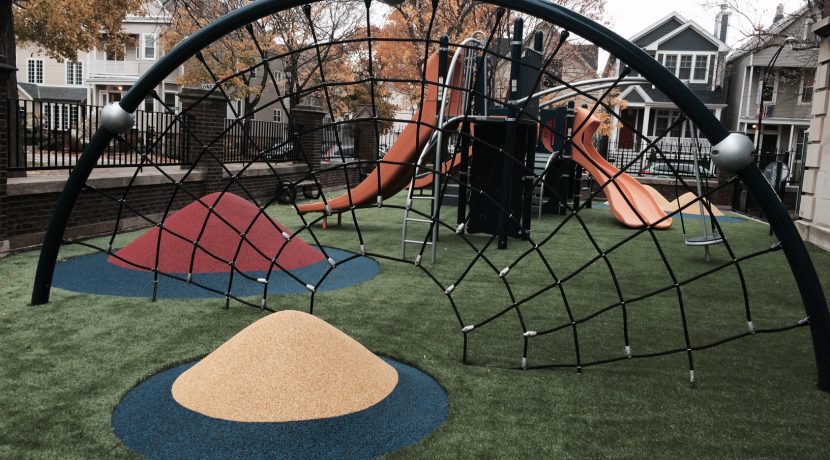 Depending on your design, you may want to combine Artificial Grass with another type of play surfacing.  Colorful Poured-in-Place surfacing mounds add interest and dimension to the play area shown above.