Engineered wood fiber (EWF) material is the most widely used play surface today. It is the least expensive way to provide adequate coverage for falls while still meeting ADA requirements. The typical depth is 12″ and it is sold by the truckload for commercial playgrounds. Wear mats and border accessories available.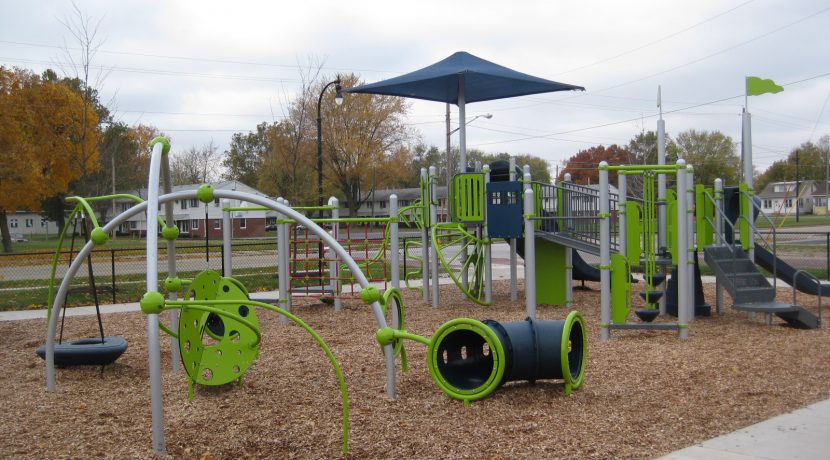 Engineered Wood Fiber surfacing is specifically designed for safety, accessibility, affordability, and easy maintenance.  Produced locally.
Keep woodchips in place under swings or other high wear spots with DynaCushion Wear Mats.  Easy to install, these mats offer stability, longevity, durability, and resistance to wear.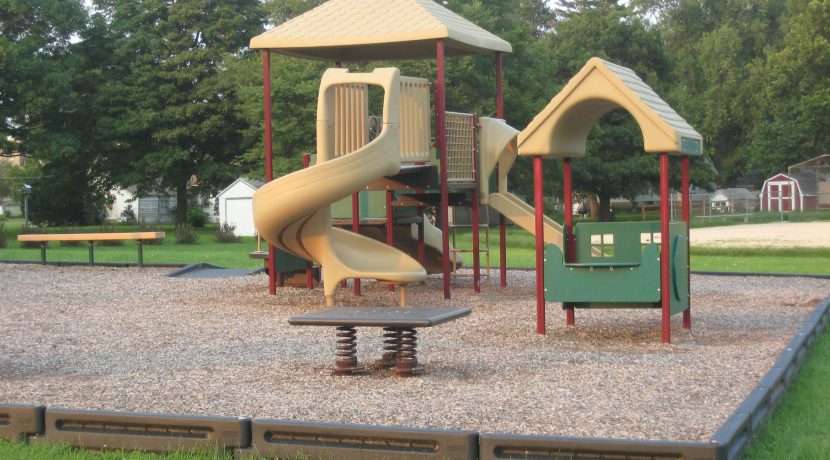 Define your play area and keep your woodchips in place with TuffTimbers Edging.  The borders comes in 4' long sections, 12″ in height. Read More
TuffTimbers Edging sections are 4′ x 12″ x 4″ and are held together and in place with 30″ long galvanized steel stakes (sold separately). Read More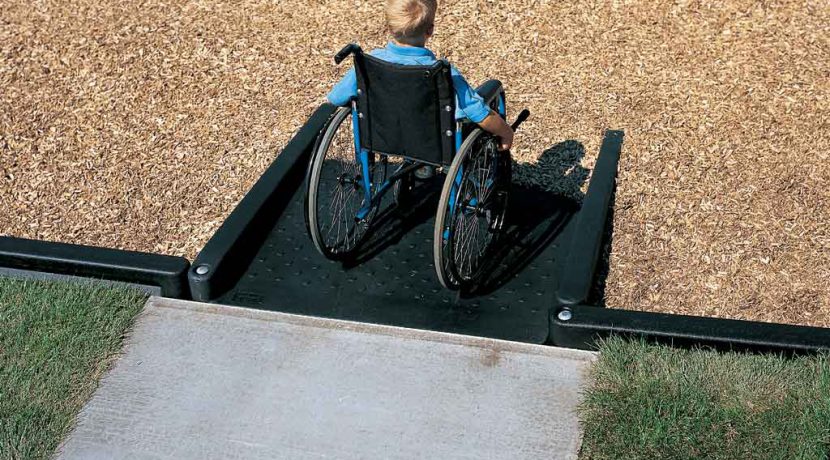 The TuffTimbers Access Wedge provides for easy wheelchair access to the play area and attaches to standard TuffTimbers Edging. Read More
Depending on your needs and budget, a combination of Engineered Wood Fiber and Poured-in-Place surfacing might be the best option.  Contact us to help design your surfacing layout details.