IPEMA certified and available in a variety of colors, rubber mulch is the most resilient surface on the market. It requires minimum maintenance and will not decay like engineered wood fiber over time. Wear mats and border accessories available.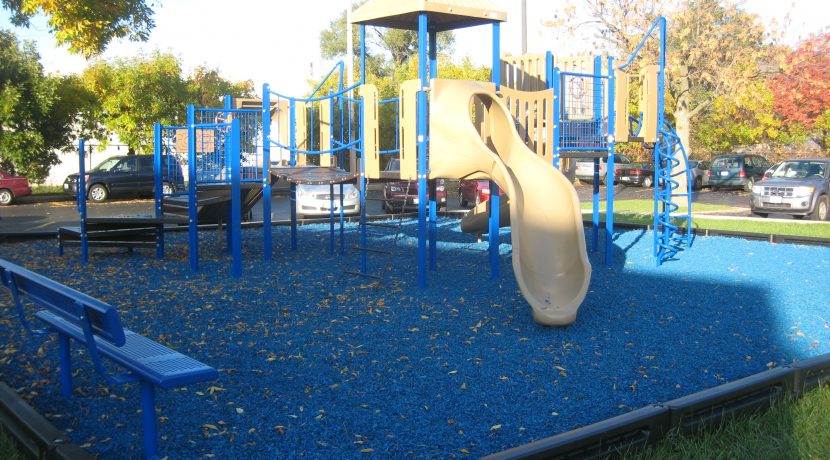 Made of 100% recycled materials, so it is safe for children and the environment.  Minimum thickness of 6″ recommended for commercial environments.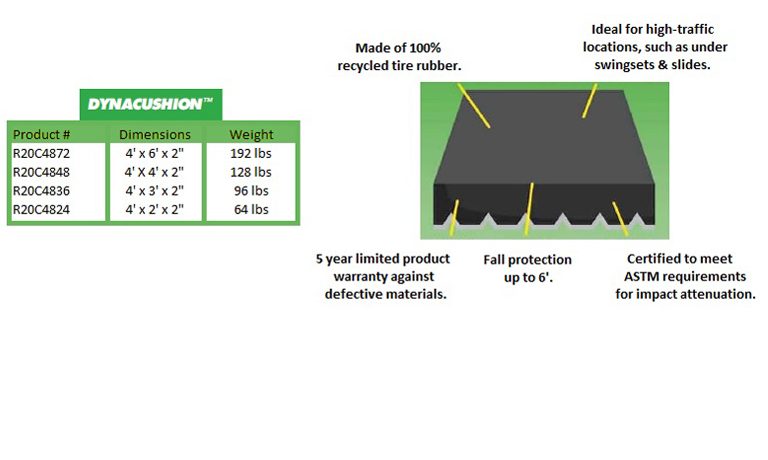 Keep rubber mulch in place under swings or other high wear spots with DynaCushion Wear Mats.  Easy to install, these mats offer stability, longevity, durability, and resistance to wear.
Define your play area and keep your rubber mulch in place with TuffTimbers Edging.  The borders comes in 4' long sections, 12″ in height. Read More
TuffTimbers Edging sections are 4′ x 12″ x 4″ and are held together and in place with 30″ long galvanized steel stakes (sold separately). Read More
The TuffTumbers Access Wedge provides for easy wheelchair access to the play area and attaches to standard TuffTimbers Edging. Read More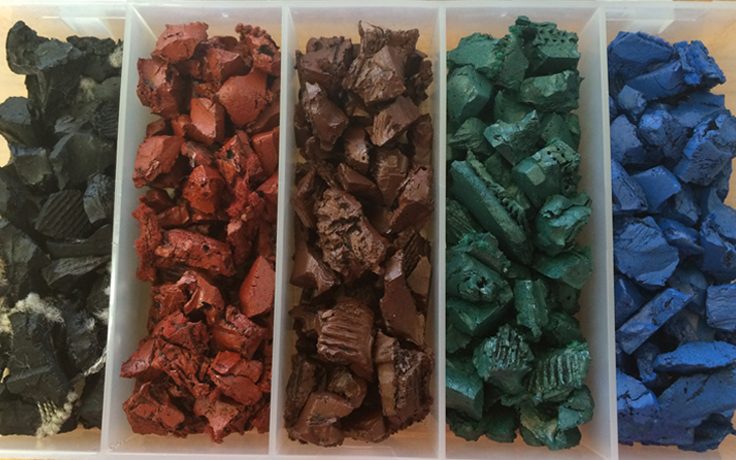 Rubber Mulch is available in the following colors as shown: Black (either painted or unpainted), Terra Cotta Red, Cocoa Brown, Forest Green, or Royal Blue.