Keep the environment clean and free from trash by offering plenty of litter and recycling receptacles in your community space. Choose receptacles that coordinate with your other site furnishings or select from our many different style and material options.
Choose from round or square Plastisol-Coated Receptacles in a variety of sizes for an attractive, maintenance-free trash solution!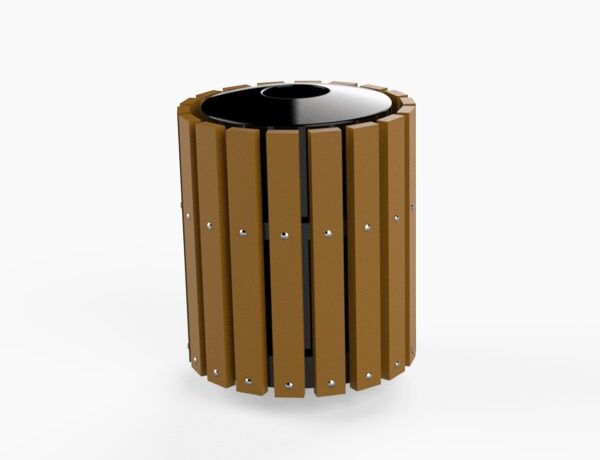 Made of 2″ x 4″ recycled composite planks, these 32-gallon receptacles come with a removable plastic container and your choice of 7 different lid styles.