Planters with live flowers or plants can beautify your surroundings and change the whole look of your gathering space. Check out below for a sampling of the planters we offer or visit our supplier websites for additional options.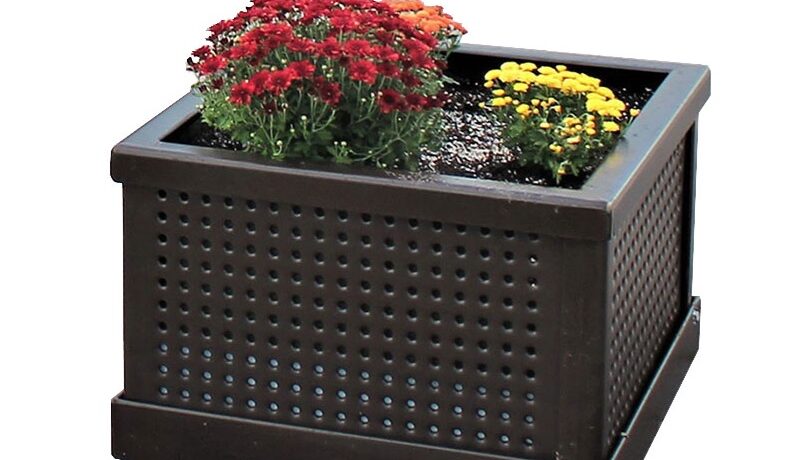 The standard size for the Square Plastisol-Coated Planter is 26″ x 26″ x 18″.  They are available in 4 different patterns and a variety of colors.
Round Plastisol-Coated Planters have a 28″ diameter and an 18″ height and are available in a variety of colors.